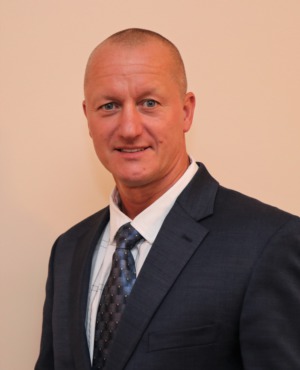 MEET YOUR AGENT
If one word can describe Waldemar, it is "achiever". He is a friendly man with what seems like an endless source of positive energy.
What makes Waldemar such a successful Realtor?
As his clients confirm, it's his
Creativity, Energy, Honesty, And The Old Fashioned Hard Work.
In this market, the right agent makes all the difference! 
Former Agent of Re/Max Landmark
Pre-Foreclosures, Auctions,  and Bank owned properties
Also Waldemar represents the region's finest properties with exceptional skill using the most innovative technologies currently available. He offers great mix of old fashioned hard work, latest marketing tools, ultimate privacy, security, speed, and efficiency. His years of full-time experience have given him a clear understanding of the mindset of home buyers and sellers and a thorough understanding of the regional marketplace.
If you would like to ask him few questions, without any pressure, hassle or obligation, just a friendly conversation about your plans, and to see what's possible, please call him at:
815 630-1998
Testimonials
He was great to work with kind and knowledgable. He knew the market well and my house sold in one day. Selling my mothers house now and called him again. Would highly recommend using him if you are in need of selling or buying.
Lynda Winkler
Wally is a rare breed of "extra mile" kind of guy. He's been in the business a long time. And is probably one of the best negotiators I've ever worked with. He always gets back to me with answers. He's a stick with you thick or thin kind of guy, and my deals where always definitely thick! haha. Very loyal guy, with years of experience behind his belt. If you are selling or buying, Wally will get the job done!! :D
Ishmael Lopez
He was an exceptionally wonderful person to work with. I would recommend him to any person who was looking to sell or buy a property. He works extremely hard for you and always tries new ways to help sell your property. He has a great work ethic and always goes above and beyond to help in anyway he can. I can't say enough great things about him. You will not find anyone better for the job
Giorgio Romita
Waldemar "Wally" was fantastic! Professional and very courteous. He helped me buy my first home in what feels to me record time. He did this while helping my mother sell her home at the same time. I couldn't be more pleased with my experience and would certainly recommend Wally to anyone and every one that was looking for a realtor. In about a week I went from prequalifying to finding the perfect starter home much closer to work. Wally was amazing not only in his energy and willingness to listen and answer questions but also in his knowledge not just of real estate but also of construction. He helped me find the perfect house in absolutely no time at all.
Christopher Chorning
My experience with Waldemar was outstanding! He went above and beyond my expectations of him. Very knowledgeable, always prepared with a good advice to help figure out what to do or not to do. You can tell he cares deeply about his clients. Currently still using him and I would highly recommend him to others.
Dariusz Lorens
More Testimonials