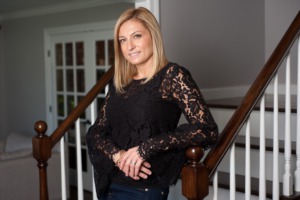 Anna Pieta is an associate broker, focusing on residential homes in the North and Northwest suburbs of Chicago. She has been a distinguished real estate broker since the housing market sparked her interest in 2006. Anna is fluent in Polish which has proven to be a beneficial asset in her career. Her knowledge of home construction and design often comes into play when helping her clients visualize the potential of any given space. Her high energy, optimism, patience, attention to detail and "we don't stop until we find the perfect home" attitude, makes her a pleasure to work with.
Prior to entering into real estate, Anna earned her MBA from Dominican University in Entrepreneurship. Her love of all things "home" has lead her to open a home organizing company where she helps her clients simplify, organize and appreciate the calm of their home. Just like she believes every object has a home, she also believes there is the perfect home for every person.  
Outside of real estate, Anna enjoys cooking amazing food, reading books but not the epilogue, drinking lots of hot coffee, and finding humor in most of her day.  She works out regularly but doesn't like it one bit.
Having strong family values, she finds joy and pleasure in hanging out with her husband and three kids.  Whether it's boating in the summer or snowboarding in the winter, they're days spent together are full of fun and laughter.